3rd Annual Great Lakes
Deaf Dogs Play Day!
The Stars of the Show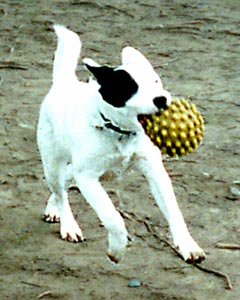 This is Marlee. Her mom found out about the picnic because everyone she knew saw the mention in the paper and told her about it! Marlee had a wonderful time playing with all the other dogs (she's a sweet little girl).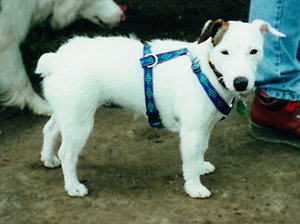 This is Ida's Mango. They came to the picnic last year too, but brought a new hearing brother this year. Mango thought it was just WAY too cold to be having a picnic this day, and managed to spend most of the time curled up in her Mom's arms (where it was warmer). Her brother ran all over the place though (more pictures of him later).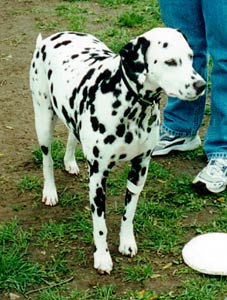 This is Patti's Dottie. She is our first Dal (isn't she pretty?), and almost didn't make it this year either. She has a bandage on her leg from being in the hospital a few days ago. She's a very nice girl, and seemed to enjoy herself.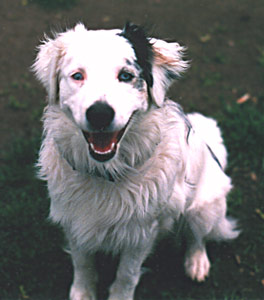 This is Melissa's Skye. She came all the way from Ohio to run around the park (and brought her two hearing siblings and her Grandpa too!). Isn't she cute?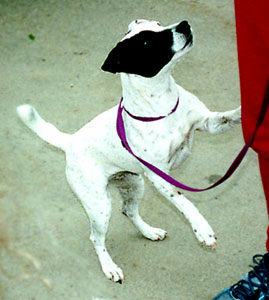 This is the famous Robin! Heather arrived at 5 minutes to 5 (after an agility trial), so we didn't have long to talk, but it was fun to meet them in person. Robin is such a great little dog!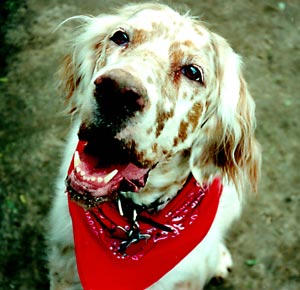 Nancy's Penny - is that a great face or what? She is such a sweet girl, just roamed around talking to everyone who was there, playing with the other puppers, and just generally being the host of the event.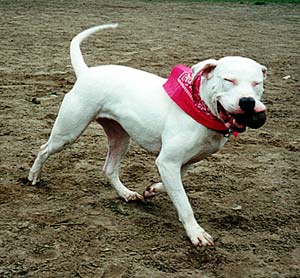 Nancy's Blizzard. She spent most of the day playing ball/frisbee or hanging out under the picnic table (chewing on balls or frisbees).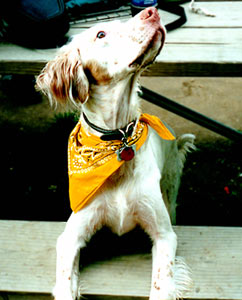 Nancy's new setter pup Glenys. She had SO much fun running around the park all day, playing with all the other dogs, and occasionally checking in with Mom.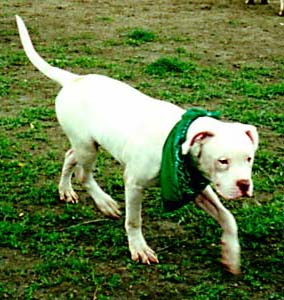 Nancy's (foster - HAH!) pup Lumi. He ran around playing all day too (he's just a doll of a pup).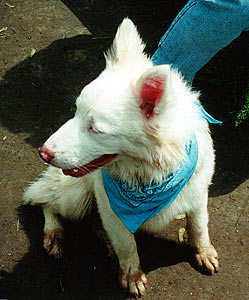 Nancy's other foster pup, Mintaka. He and Lumi had a grand time running around (and wrassling) all day.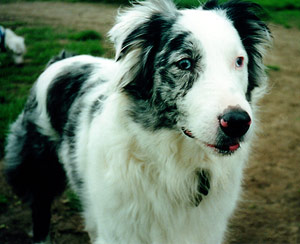 Jennifer's Gwydion - isn't he gorgeous? OK, maybe I'm a bit biased (just a bit).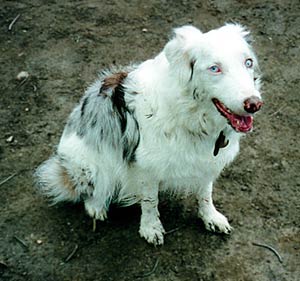 Jennifer's Gwen. Notice the guilty look? She just got up from rolling in the dirt (notice the paws and the clumps on her neck?) Gotta get rid of that nasty clean smell ya know.